What started as framed posters as birthday gifts is resulting in commissions and is now a bit of a side-hustle

1975 – Giclée Print framed poster
What do you get for your boss for his 40th birthday? After a fair amount of clicking around online, all the options were just a bit…meh! Nothing really screamed look at this exclusive, well tough out gift we have got for you. I felt that I could create something better myself.
It had to be from scratch. A quick bit of research in to what had happened in the world on the year of their birth and a lot of fun creating something beautiful with swirly letterforms with colours from the era and we have this 1975 poster.
It went down a storm too and took pride of place in their house. It became a talking point and gets many positive comments by visitors.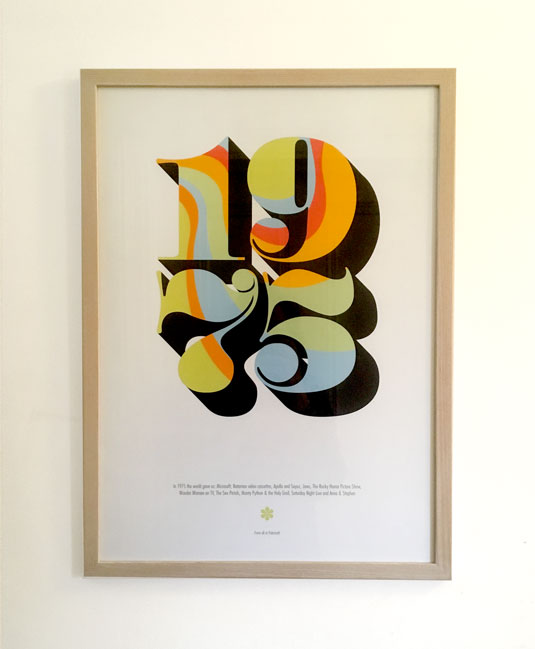 1977 – Giclée Print framed poster
The many comments about the 1975 poster resulted in the recipient asking me to create this 1977 poster for a close friend. We followed the same structure and I had a lot of fun flicking through the pages of my trusty Letraset catalogue from my college days choosing an appropriate font as a starting point. She wanted it to be similar to the 1975 poster but not the same.
Needless to say, her friend was very happy with her gift. And, I even got paid a little bit for my trouble for this one. The biggest reward however was seeing it all come to life in a frame.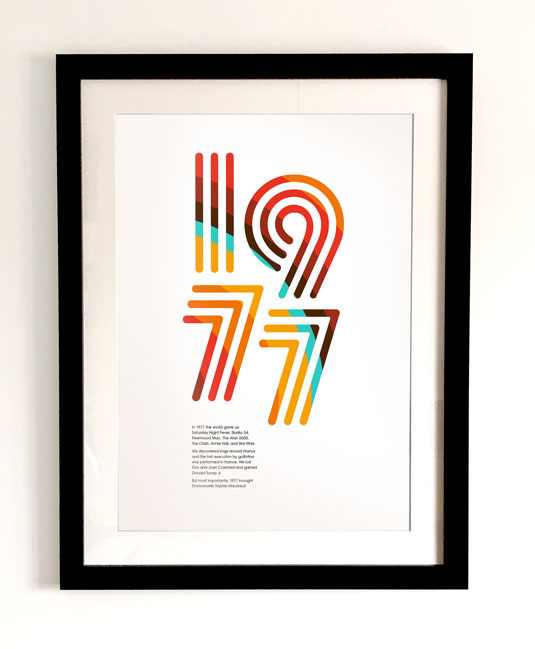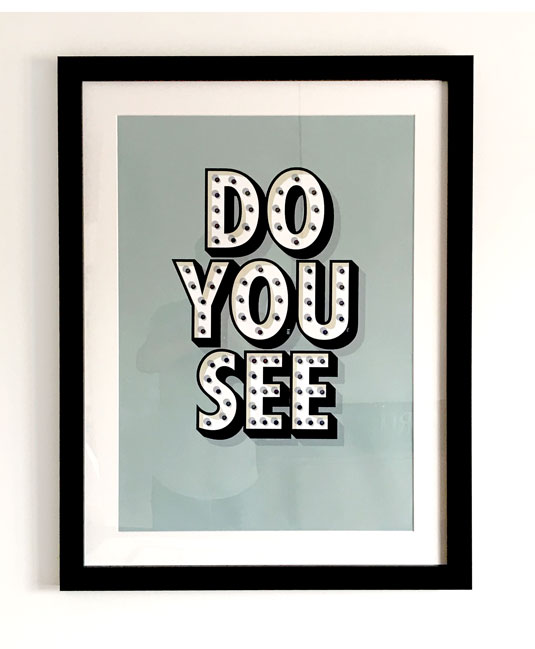 For my last big birthday, a very good friend of mine bought me a framed Marx Brothers poster. I was struggling to top it or even come close to matching it on the same big birthday for him. We all have private jokes between friends and this is one of them. It is one of those – 'you had to be there' moments. Needless to say, it is very juvenile and very silly and it went down very well. It is hanging in their new kitchen.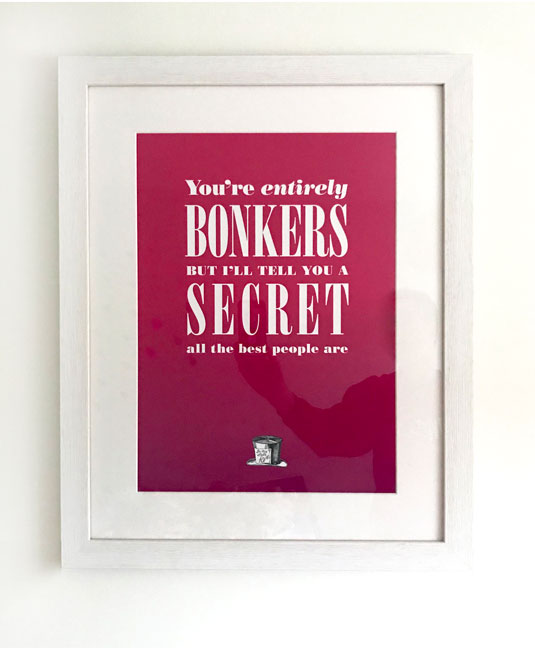 When my wife decorated our daughters' rooms, she was looking art to go on the walls. She wanted this statement from the Lewis Carrol classic but couldn't find any that she liked enough. So, with my new-found skills in framed posters in threw a few ideas together and the end result was this. The message is bang on for youngest too.